Ka Chong Waterfall
Nam Tok Ka Chong lies near the Wildlife Development and Conservation Promotion Station on the Trang-Phatthalung Road in Nayong. The majestic waterfall cascades down the mountain over cliffs and rocks. It is a very popular spot for locals.
---
---
---
---
---
Lam Plok Waterfall
Nam Tok Lam Plok is a large 6-tiered waterfall. From a viewpoint, you can see islands and the mouth of the Pailan River. The Khlong Lam Plok Hydroelectric Project is situated here (KM 20.5). After that, you come to a naturally formed pool. Be aware, there are rocks in the water!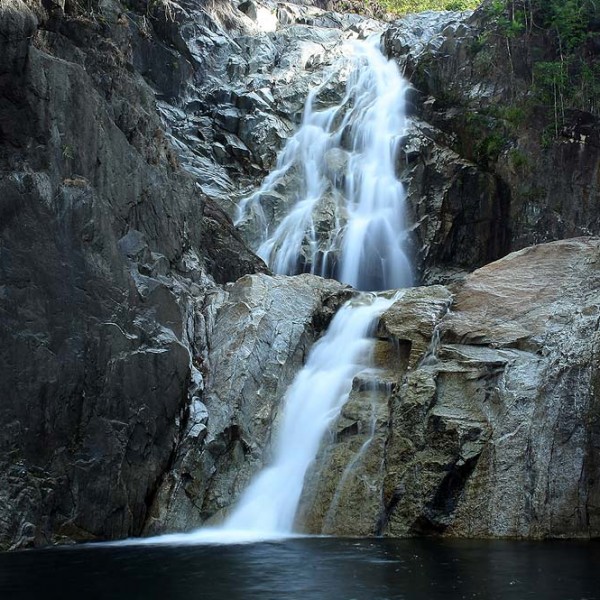 ---
---
---
---
---
Phrai Sawan Waterfall
The 7-tiered Phrai Sawan Waterfall can be accessed at KM 15.5, from here you go on a gravel road for 3 km. At the foot of the second tier you can enjoy swimming in a large freshwater pool. Particularly beautiful are the third and seventh tiers that are quite difficult to reach as they are situated in dense jungle.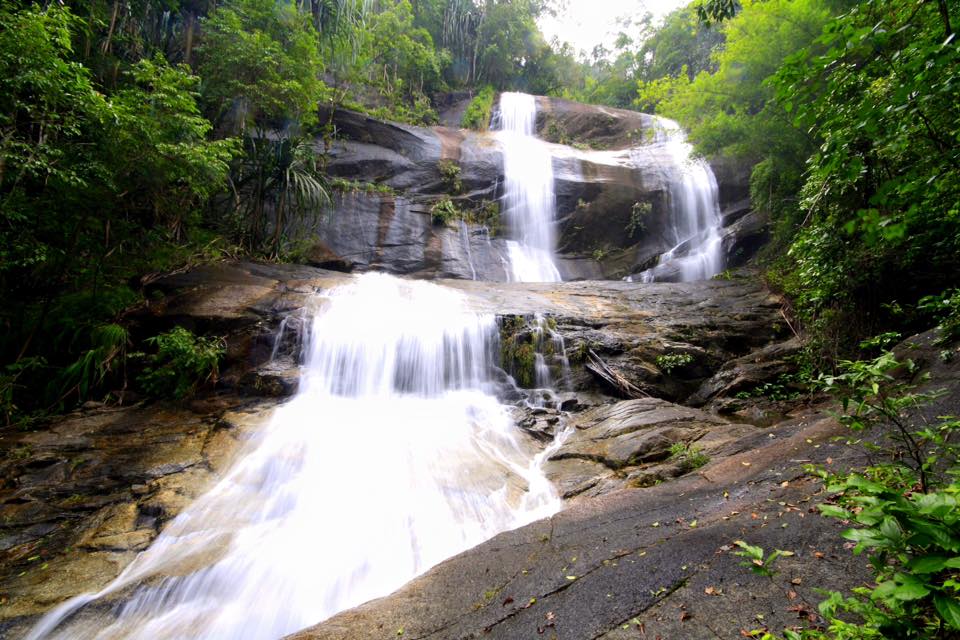 ---
---
---
---
---
Sai Rung Waterfall
At KM 11.7 a road turns off at the Thai signboard and leads to Sai Rung Waterfall (3 km). Situated in a beautiful monsoon forest with tree ferns, this single-level waterfall that rushes down from a steep cliff feeds several freshwater pools. It is a very popular bathing spots for locals from the villages, therefore it is not very suitable to visit during weekends.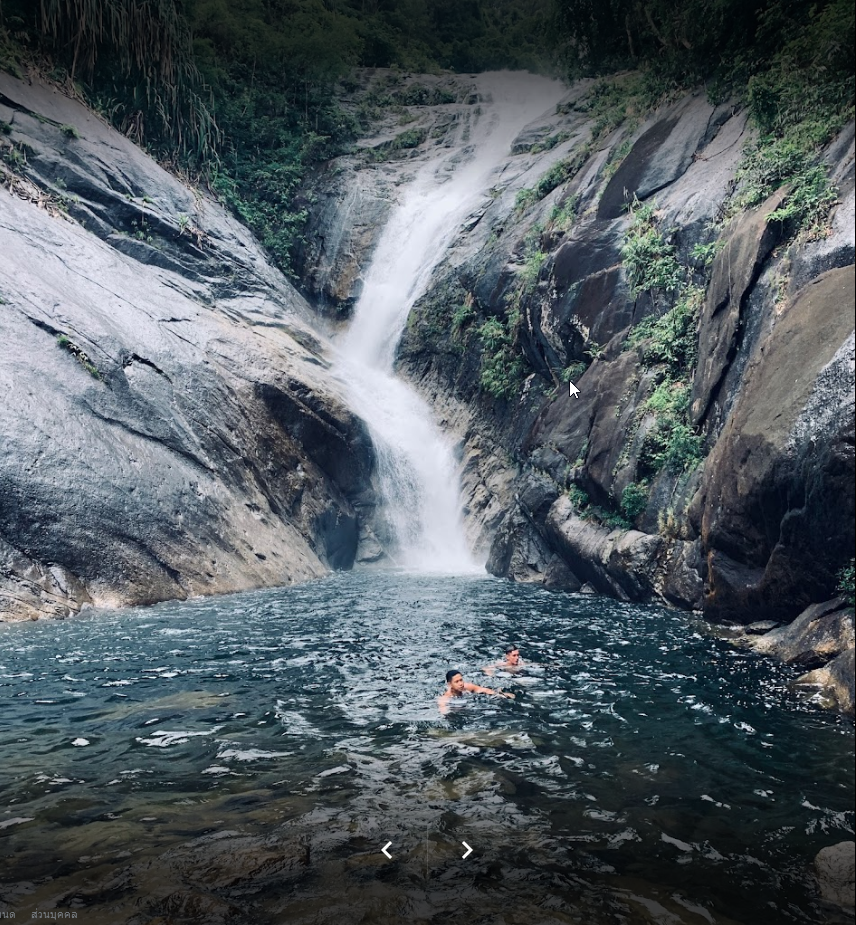 ---
---
---
---
---
Ton Tok Waterfall
Tonetok Waterfall is not yet developed for tourism. Turn right about 2 km before the parking and then follow for 3.3 km a narrow but well-sealed road passing through rubber plantations and jungle vegetation until the end of the track. Here, the waterfall rushes down for 12 meters over many rocks which is not too impressive. The second and third tier situated in the jungle can only be accessed on the left side of the fall which is quite difficult.
Tonetok Waterfall is situated 1 km from Ton Te Waterfall along a walking trail.
---
---
---
---
---
Tone Teh Waterfall
Nam Tok Tone Teh is a large and beautiful waterfall, it drops down 320 meters. Its source comes from the Banthat Mountain Range. The surrounding area is covered with lush tropical vegetation. Visitors can reach the waterfall by car all year round.
---
---
---
---
---
---
Ton Pliw Waterfall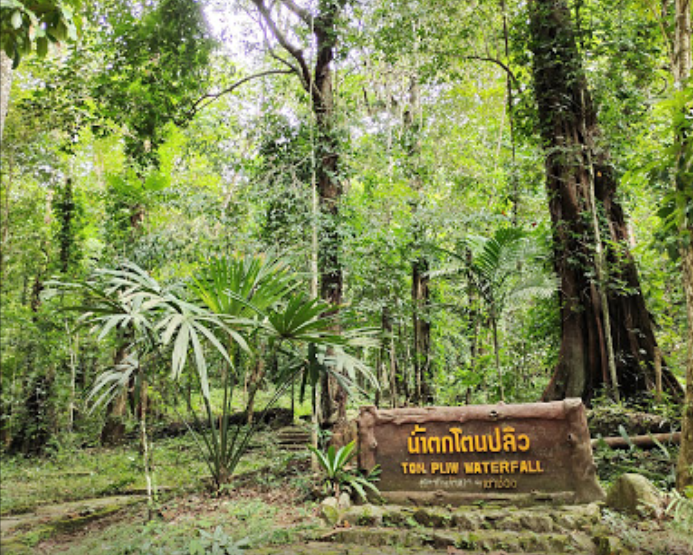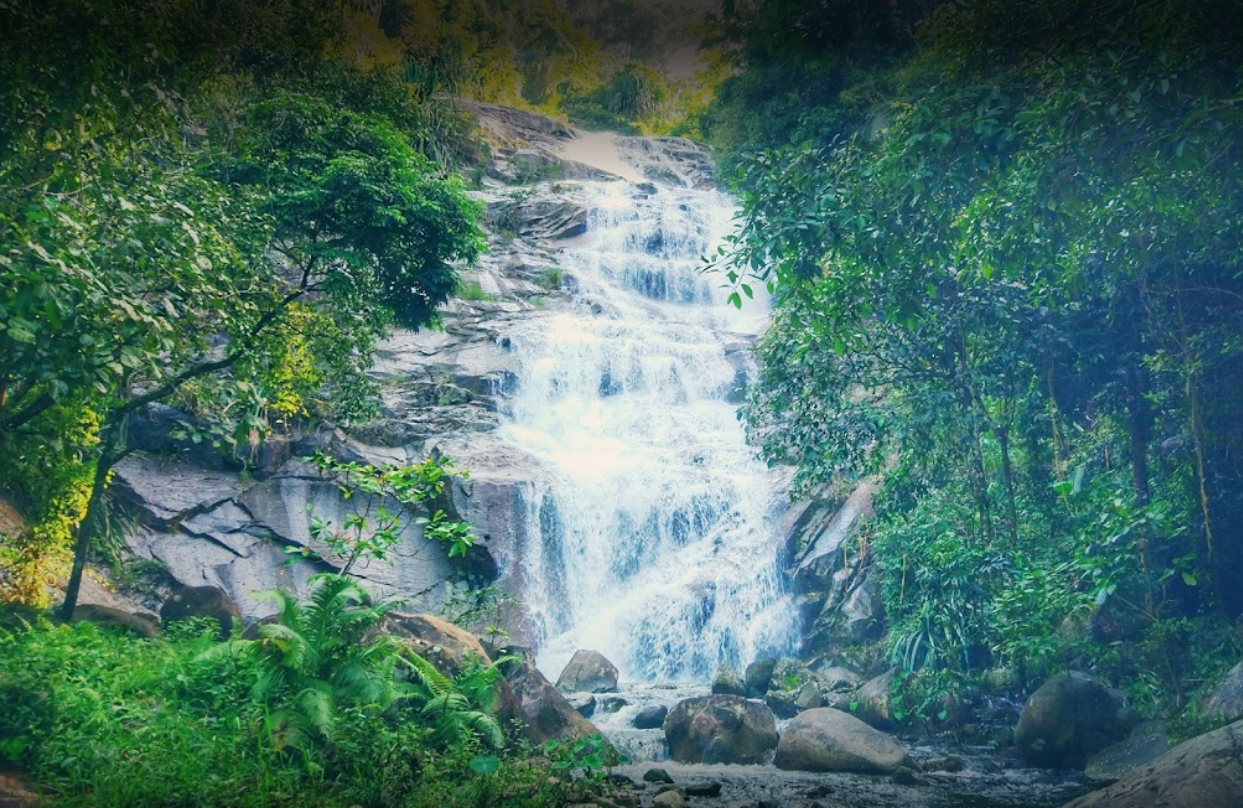 ---
---
---
---
---
Pak Cham Waterfall