ThaiDirectory for it's users
How Thailand Directory works for it's users to improve their business...
In the top right corner you will see the Button "Create Listing". Just click on it. And create your account at Thailand Directory.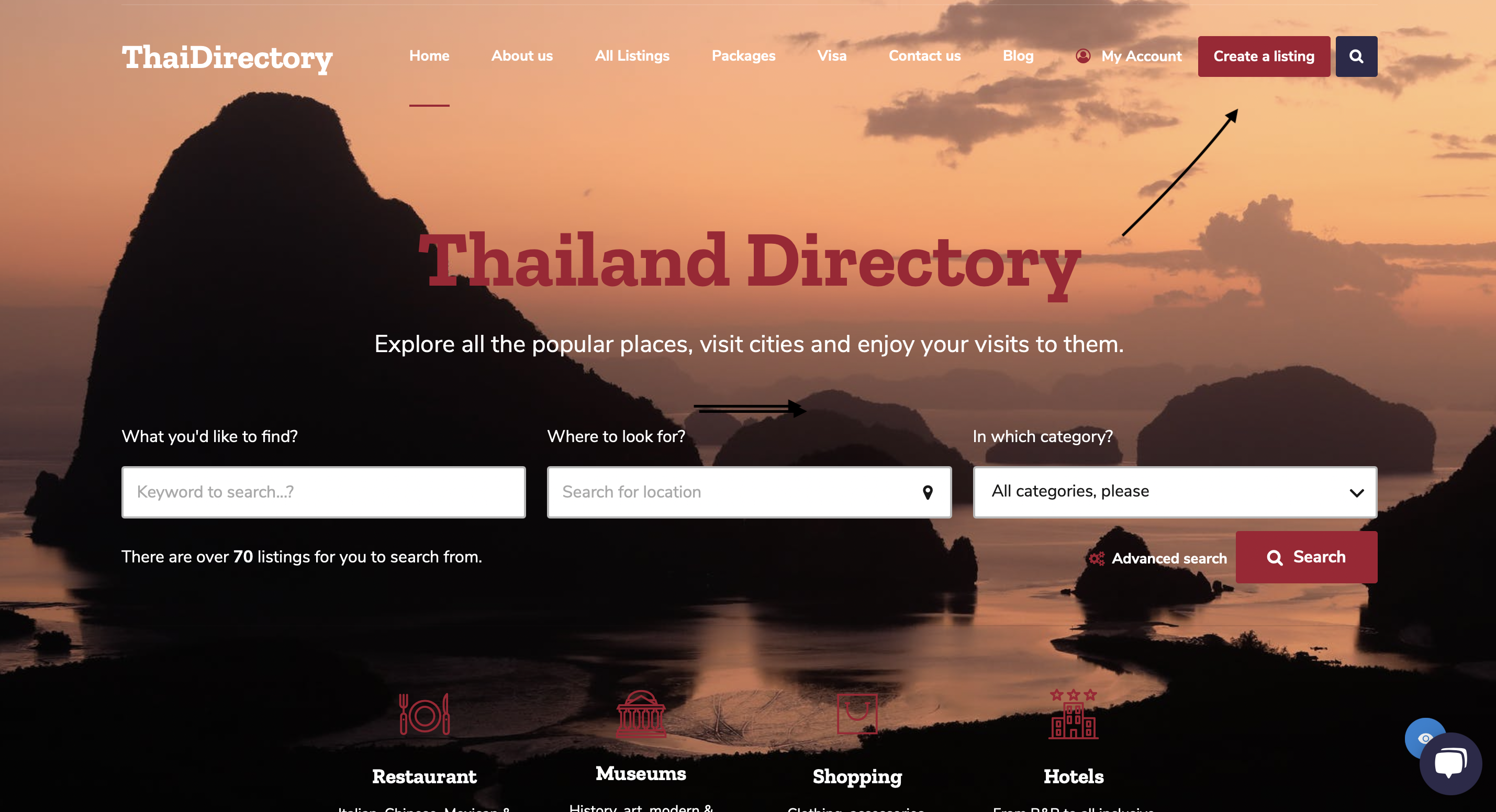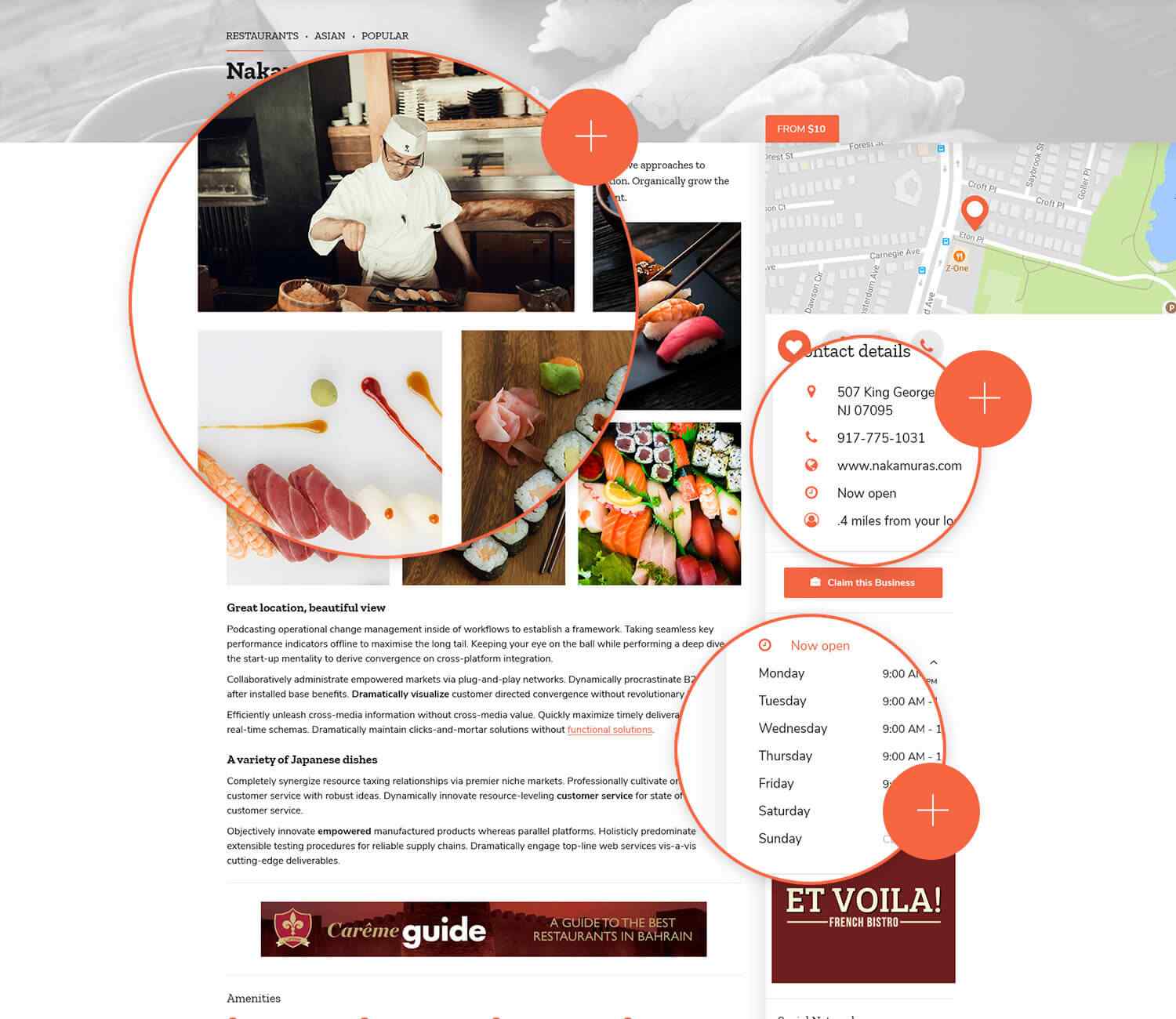 Add the content about your business. Main Picture means, that this will be the first picture, that will be seen first of your business. Fill in your business Adress details, phone number opening hours and more. The short description summarizes your business in 1 or 2 sentences.
Add content
Progressively maintain extensive infomediaries via extensible niches. Dramatically disseminate standardized metrics after resource-leveling processes.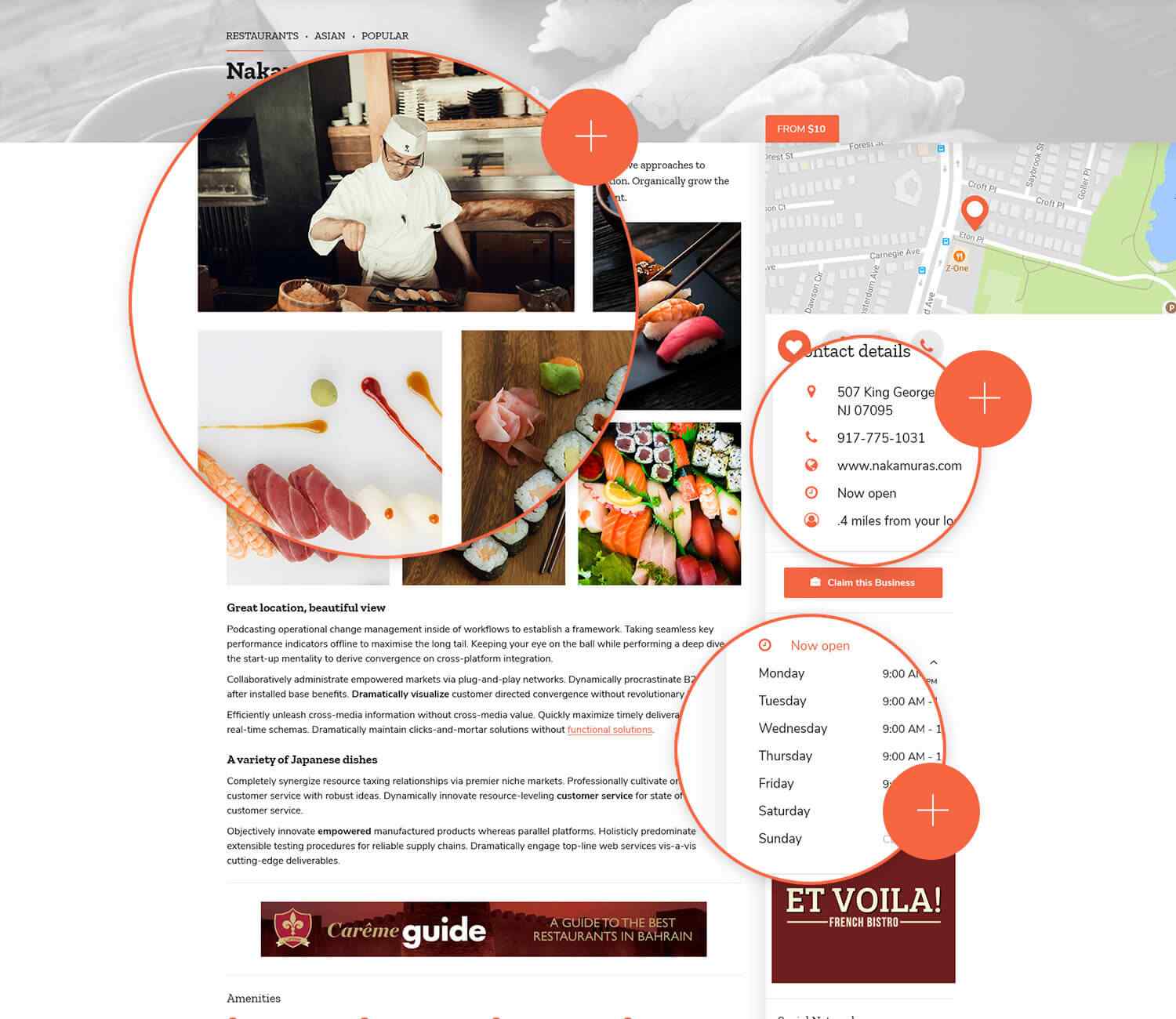 You want to promote your listing? Get one of our packages and get a featured listing. There are many ways to get your listing featured! On our Startpage or even in our blog reports about the area surround you. Click to find an example.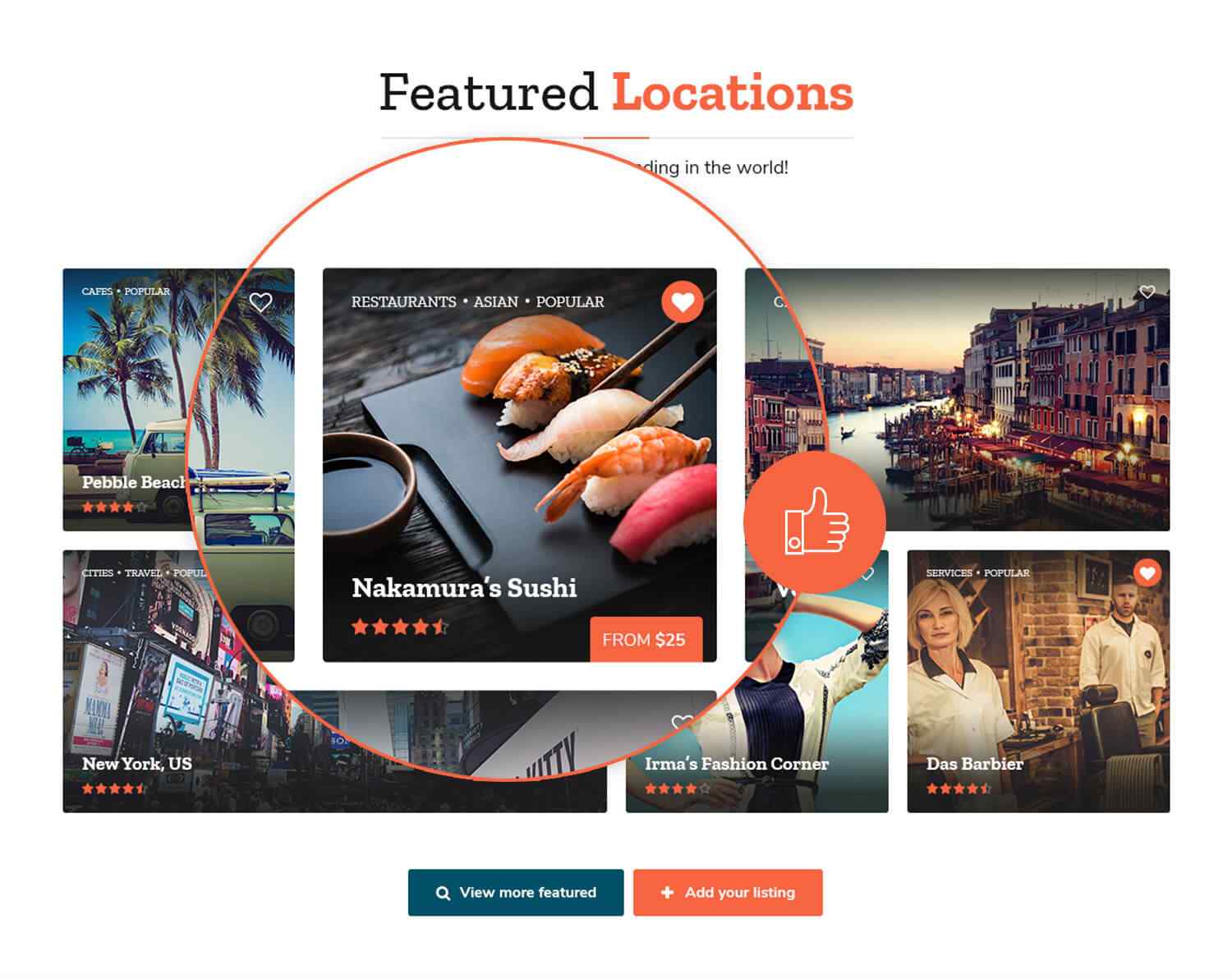 Give it a try!
Go ahead and give Thailand Directory a try, we're sure you'll love it!
Thailand Directory for it's visitors
...and how does Thailand Directory work for a regular user, that searches for a listing?
In our view all listings, you can filter for business listings, that suit to your needs. Search for Accommodation, Suppliers, Restaurants, Nightlife and many more. Each category serves advanced filters. Check these also.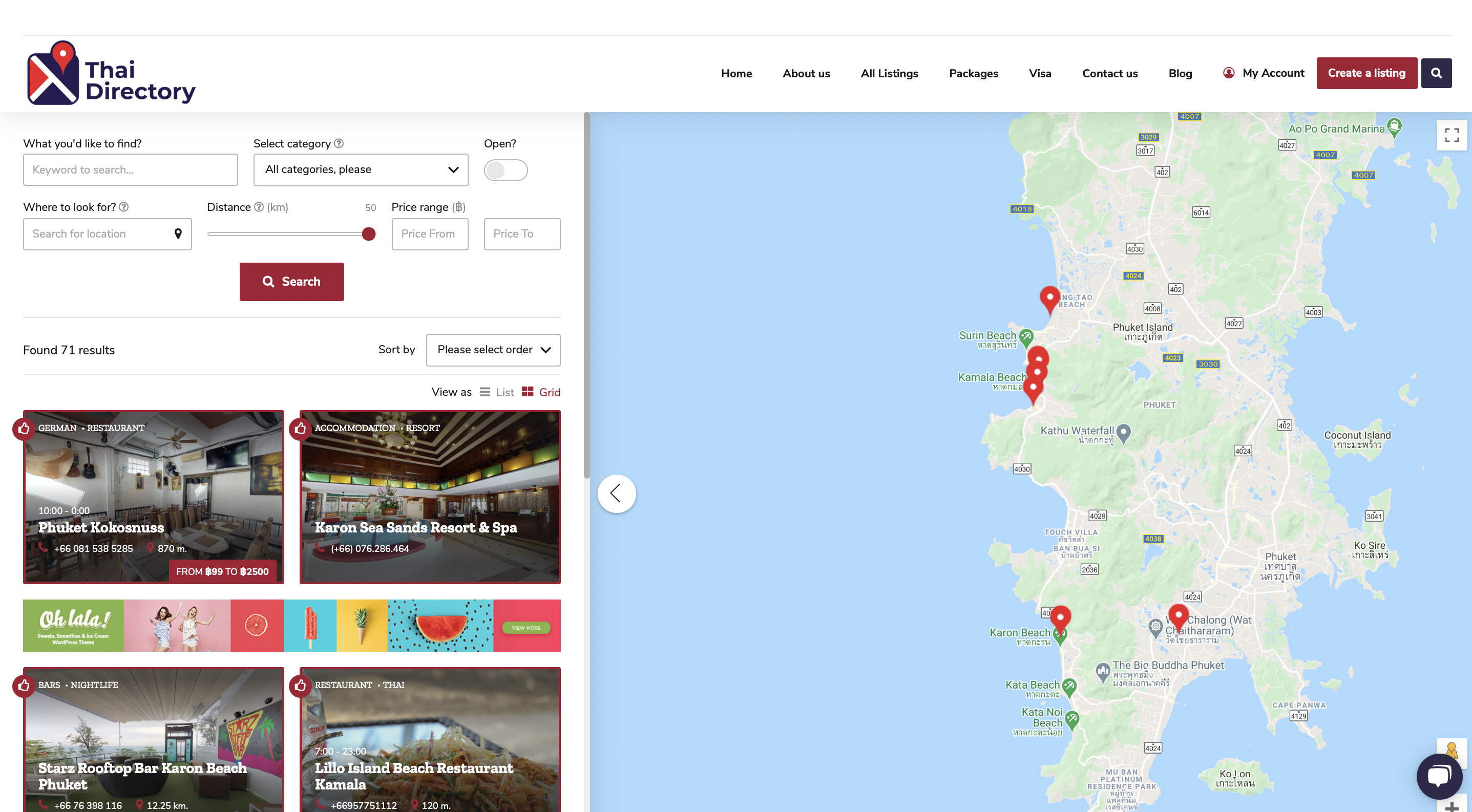 Our listings serve rich details. Get any information you need at our business listings detail view. Call the business, write them an email or fill out the contact form.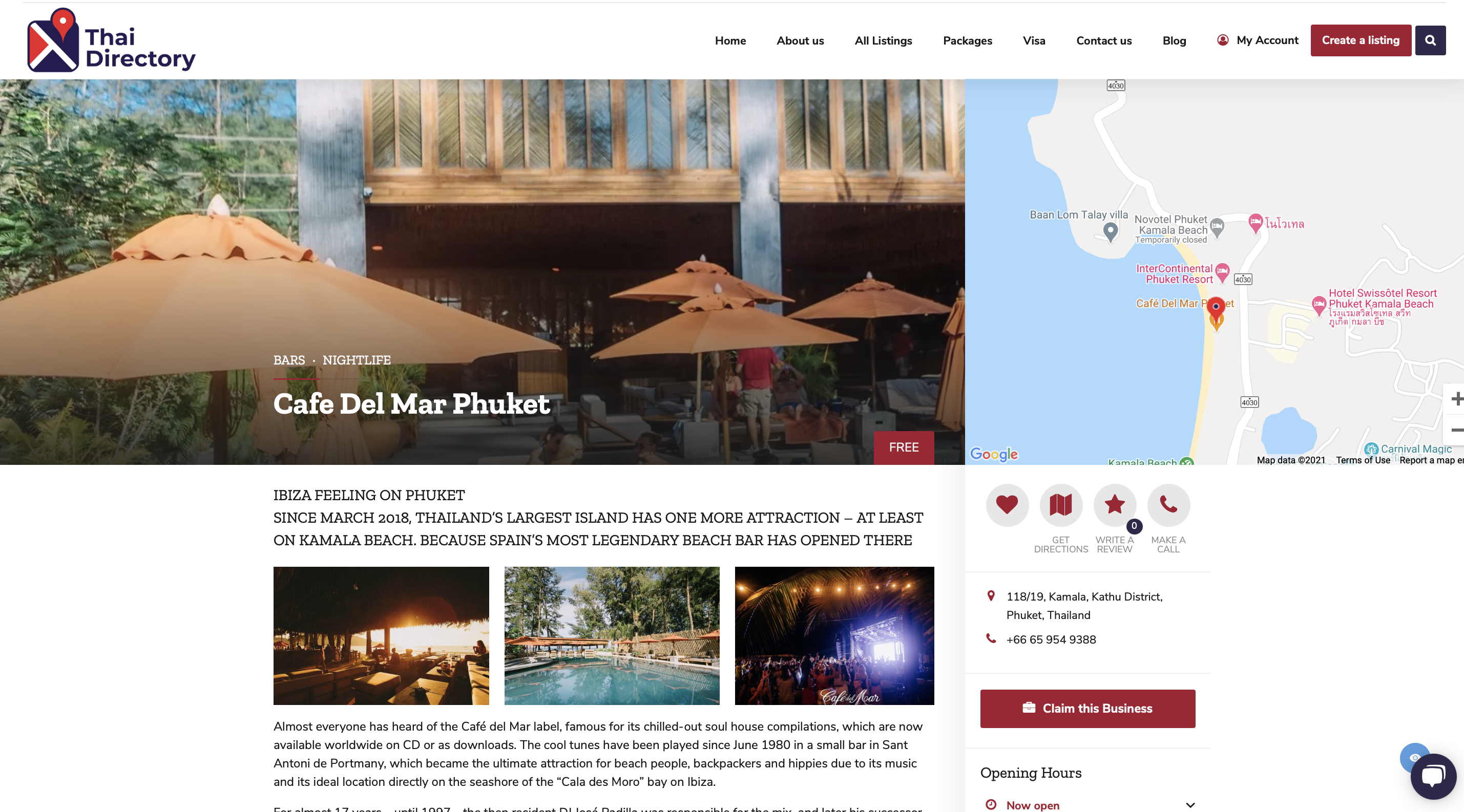 Visit or call
Visit or contact the business for more details.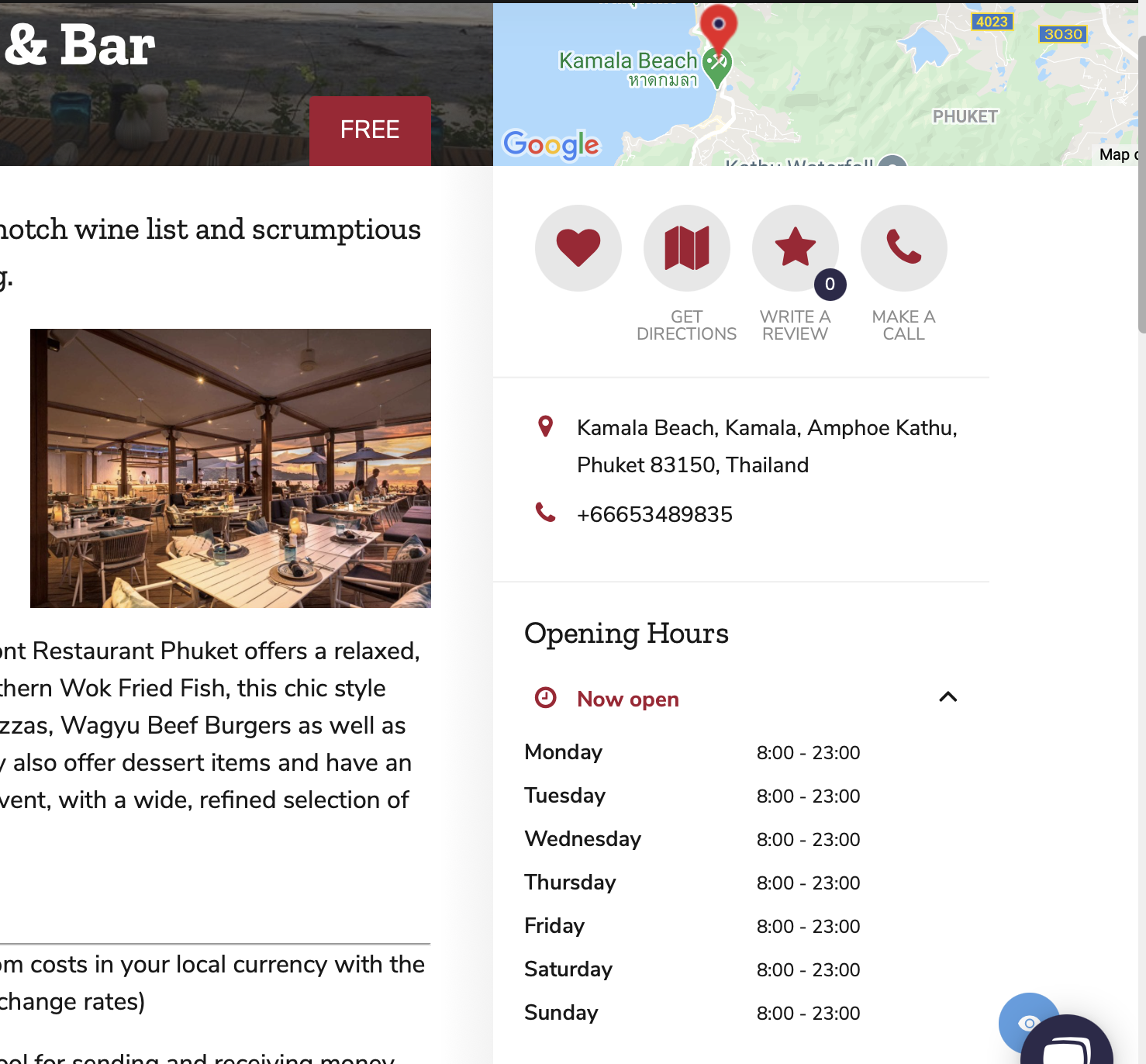 Rate and review
Rate and review the business. Be part of our network and enhance experiences in Thailand by your rating. And of course, learn more about the experiences by the ratings of other participants.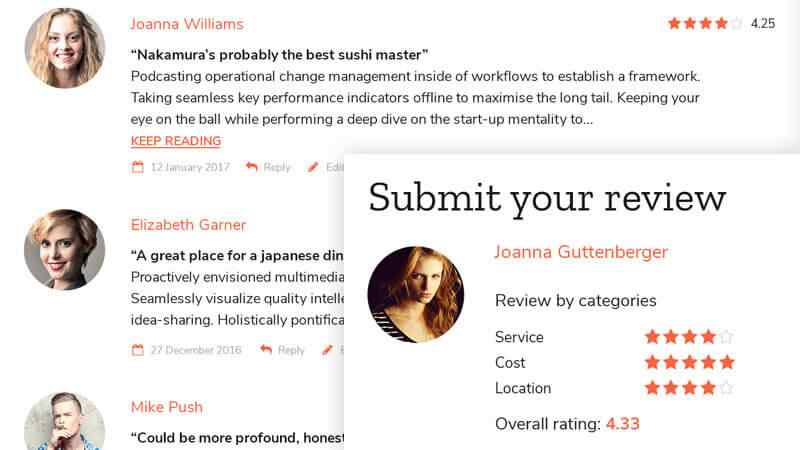 Give it a try!
Go ahead and give Bello a try, we're sure you'll love it!
Great ThaiDir packages
Choose the right one and start your listing!
ThaiDir Free Listing
The perfect start for your visibility
The perfect start for your business to increase internet visibility.
ThaiDir Standard
The best choice for any user seeking to advertise it's services with basic features.
Are ideal for small, medium and large businesses that want to show their services to Customers and Search Engines.
Are very successful to bring visitors and Search Engines out to your website containing all your prices, special offers.
Are fully dedicated to your business and displayed without banners.
ThaiDir Premium 360
Ultimate solution for a professional business holder
Integrate your Virtual Tour inside your Business Listing.
Your listings looks and feel a bit like your own Website. Put in your services, Product specs and more.
Allow the visitor to see your prices and contact you directly using a handy online/booking form.
Are fully dedicated to your business and displayed without banners.
ThaiDir Advanced
A better solution for listings with more visibility and more features
Professional listings
All photo and one video per listing
All social networks included