Send us a message
We will be able to assist you with our live-chat, chat-bot or via our contact form. Within operating hours, we will be available by phone as well.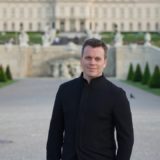 Don't hesitate to send us a message & contact us anytime. Our team is always there for you, to help you solve your problems and advance with your profile.
Daniel, Thailand Directory
ThaiDir on social networks
Connect with us on all sorts of social networks
Client support
As our beloved client, you deserve the best support. We´re always going to try to fulfill your needs as good as possible. Wether its a suggestion from your side or a question, just get in touch with us.
User panel
Rich information by ease of use access, will get your visibility up high.
Email us
Get in touch with us by our simple contact form and we will get back to you asap.
Call us
During operating hours, please don't hesitate, to give us a call.